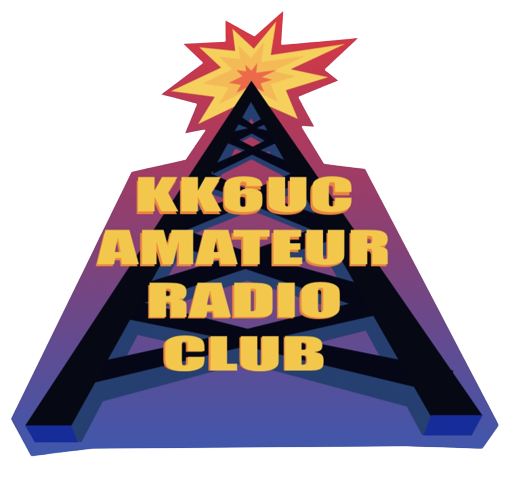 We are KK6UC, a UC San Diego club consisting of members with a common interest in the science and art of amateur radio. Our club is officially registered with the UCSD administration and affiliated with the American Radio Relay League.
Our purpose is to provide UCSD academics with tools and opportunities to explore and enjoy the hobby of amateur radio. KK6UC is a member-focused club that can host licensing classes, teach different modes of radio, participate in contests, collaborate with other amateur radio organizations, and perform general experimental wireless communications.
The club was founded on campus as WA6DOT (later KI6FTQ) in fall 1965 by Michael C. Ransom WB6KMH (now AI6II) and run for many years by Brian Kantor WB6CYT. More detail is available in our "History" tab.
Join our discord! (will have most updated information on there): https://discord.gg/U2Fxj86YXn
Become a member! https://forms.gle/yjA6Y69PYpvBe7H36
Principle Members:
Catherine, KM6ZMN – cjrenteria [at] ucsd [dot] edu
Jake, KN6VDI – jta002 [at] ucsd [dot] edu
Staff advisors:
Kevin P. Walsh, KK6FRK – kwalsh [at] ucsd [dot] edu
View our registration with the Center for Student Involvement (CSI)